New Treats Are Here!
Sweeten up your morning, afternoon or night! Treat yourself to our new, delicious McCafé Danishes any time of day.
TeamOGs or TeamNewbie
The battle lines have been drawn are you #TeamOGs or #TeamNewbie?
Vote Now
SPICY Chicken McNuggets
Want a sizzling taste you can hear? Get Spicy Chicken McNuggets Now!
Order Now
Share & Earn
You can now enjoy a McDonald's classic when you share and earn! Refer a friend and earn a R15 McFlurry when they download the McDonald's App. Ts & Cs Apply.
#TheWinningCombo
Get the cheese & egg burger with filter coffee for only R39.90. Available from 6:00am - 10:00am.
Order Now
R10 Cappuccino
However you like it, get our perfectly brewed cappuccino for only R10 on weekdays only.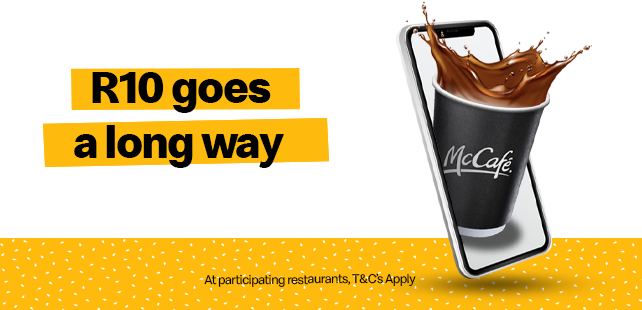 Food for the whole Squad?
Share the love with your loved ones! Get 2 McFeast Regular Meals & 2 Happy Meals for R209.90. Offer exclusive to Scoot.
Order Now
Break the ice with our Smarties McFlurry
Treat yourself to our colourful, delectable Smarties McFlurry. Available in-store, Drive Thru and Delivery on the McDonald's App.
Order Now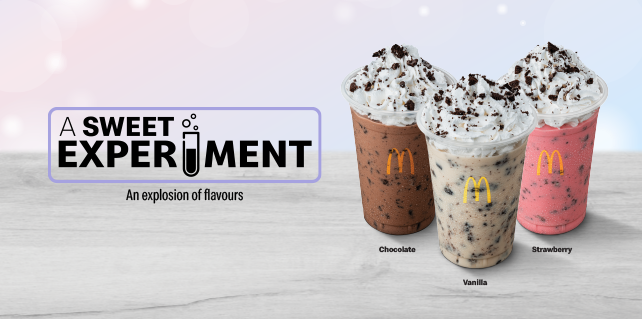 We love Oreos in our shakes.
Enjoy the Strawberry, Chocolate and Vannila Oreo Milkshake now.
Nothing beats a McDonald's classic, right?
Here's a Big Mac deal waiting for you on the McDonald's app for JUST R15. Download the app NOW and spoil yourself on your first order. T&C's Apply.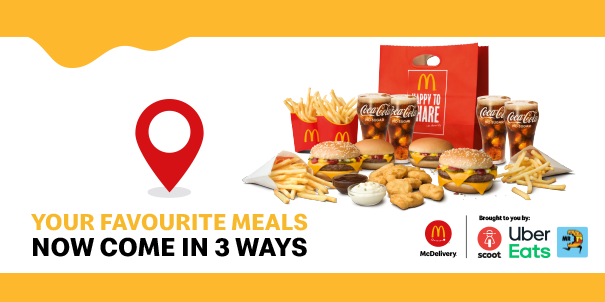 McDelivery®
Satisfy your cravings and get your McDonald's favourites delivered from our store to your door with McDelivery!
Order Now