At McDonald's, the safety of our customers and crew is a top priority. Today, more than ever, we remain committed to following state and local health guidelines and will continue implementing coronavirus safety measures to help protect restaurant crew and customers.
Face Coverings Are Required for All Customers in Restaurants
Please note government regulations stipulates a cloth mask 5.6.b. A face shield is not a cloth mask. We do not allow Guests only wearing face shields to enter the restaurant. If they wear the face shield with a some sort of cloth mask we allow them to enter.
Learn More
Helping to Protect You & Restaurant Crew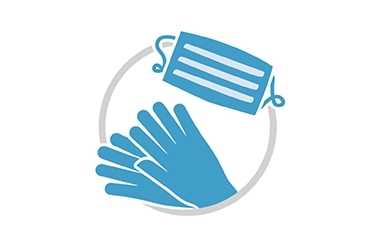 Face Coverings & Gloves
You will notice restaurant crew wearing gloves and face coverings, both for your protection and theirs. We ask that all customers entering our U.S. restaurants to wear coverings as well.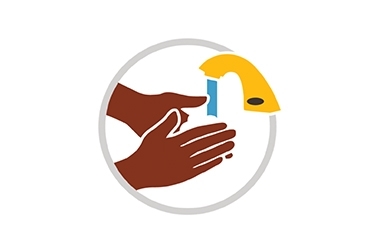 Hygiene
As an enhancement to our already robust hygiene standards, all restaurant crew are expected to complete rigorous, hourly hand-washing routines.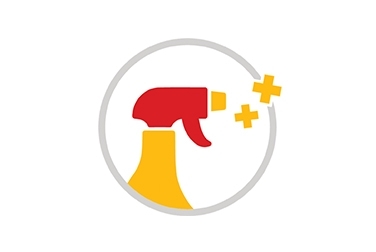 Restaurant Cleanliness
We're going above and beyond to keep frequently used areas such as counters, kiosks and bathrooms, plus items including tables, chairs and trays, cleaned and sanitized to help keep you safe.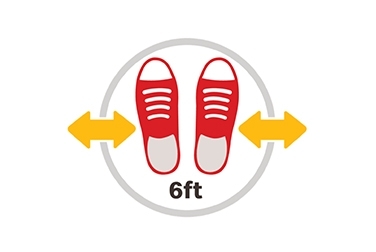 Social Distancing
Things in our restaurants will work a little differently. Handy 6ft markers and signage, as well as crew members, will be present throughout the restaurant to help you maintain a safe distance from other guests.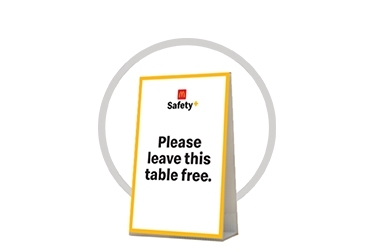 Dining Room
As dining rooms begin to reopen, seating will be limited to follow safe distancing procedures. Signs and restaurant crew members will direct you to clean and available seating, and once you're seated, we'll deliver food to your table.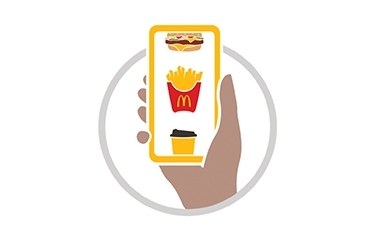 Contactless Ordering & Delivery
Due to safe distancing procedures, fewer registers will be open to take orders. But there are still many contactless ways to order your food including Mobile Order & Pay, which is available through our McDonald's App.
An Order Option for Everyone
Through our App, our Drive Thru or our McDelivery® partners, we have easy, contactless ordering options to suit you and your needs.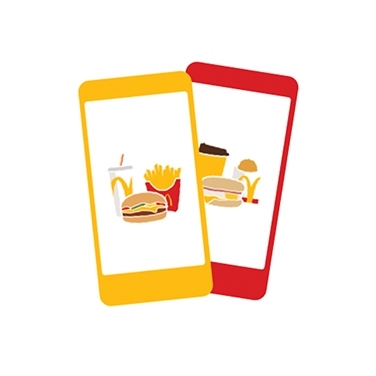 Mobile Order & Pay
Pick up your favorites in the Drive Thru or curbside with Mobile Order & Pay—only in the McDonald's App.
McD App download and registration required. Mobile Order & Pay available at participating McDonald's.
Use App to Order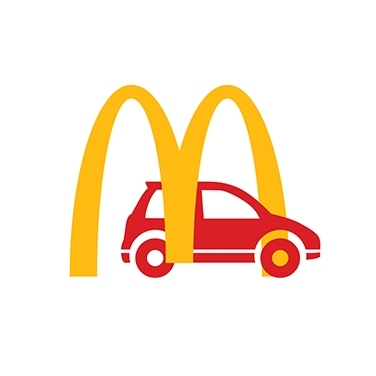 Drive Thru
Our drive thru is open to take your order or for you to pick up an order placed through our App.
Find a location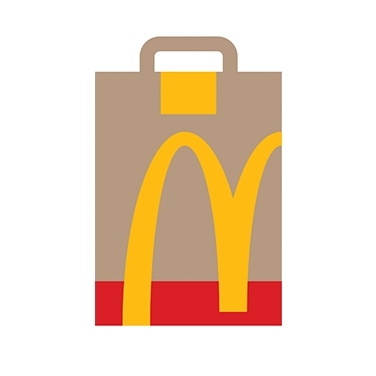 McDelivery®
Get all your McDonald's favorites delivered right to your doorstep with McDelivery® on Uber Eats or DoorDash.
At participating McDonald's. Prices may be higher than at restaurants. Delivery/service fees apply.
McDelivery® Details