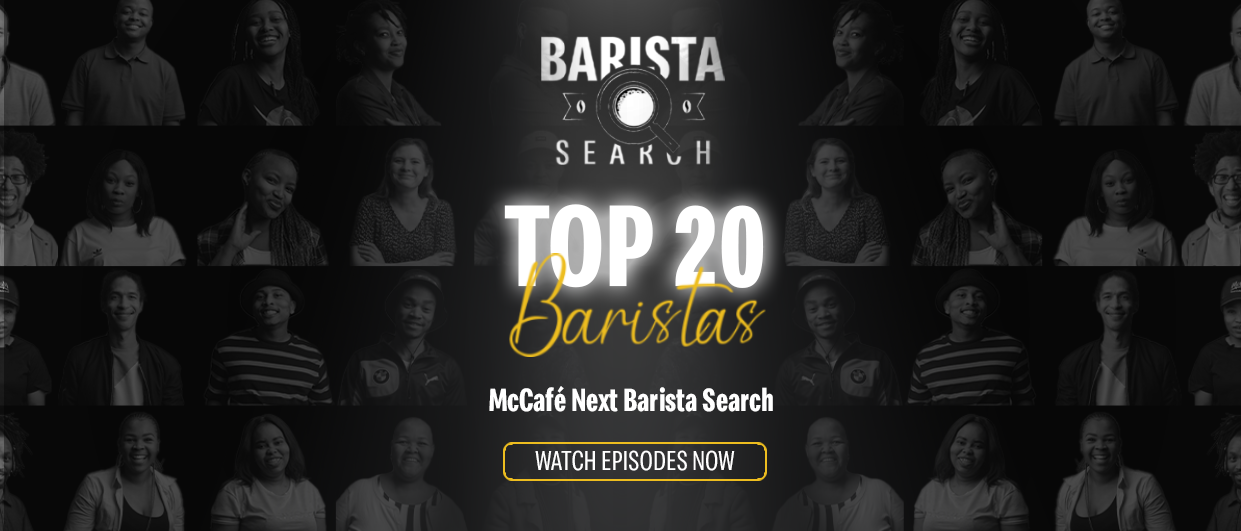 McCafé Barista Search
South Africa's hottest competition is here! We are on a quest to find Mzansi's next great barista. Join our hopefuls on this grinding journey as they aim to please our judges to be crowned the country's hottest barista. We are filtering from the best twenty all the way to the ultimate winner!
Watch it all unfold today! Can you predict who will be the ultimate winner? #McCafeBaristaSearch
Episode 1
As our top 20 contestants try to settle, we put them through their first grind, where a HUGE number will be sent home.
Episode 2
Time is of the essence. Our barista contestants must complete their challenges in time to live to see another task.
Episode 3
You don't need to know the face behind a great cup of coffee. Our judges filter the contestants in the blind taste test.
Episode 4
It's getting hot in here! Watch our judges try to identify the next Great Barista in this instalment of #McCafeBaristaSearch.
Episode 5
It all boils down to this! Join us as we crown South Africa's hottest barista. #McCafeBaristaSearch.