Trending Now

Get in the loop with the latest on promotions, events, new products and more.
Fill Up your tummy & we'll fill up your tank.
Spend R80 or more on your McDonald's meal, and Shell will fill your tank or shopping basket at a Shell convenience store.
Learn More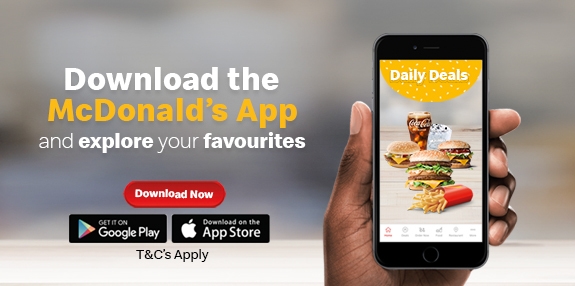 Your favourites are ready for your enjoyment.
Whether it's a quick snack or a meal, we've got you covered.
Get it on the McDonald's App.
Get the App
R10 Delicious Deals
Now there's more reason for you to treat yourself with R10 deals available exclusively on the McDonald's App between the 10th and 24th of every month.
Get the app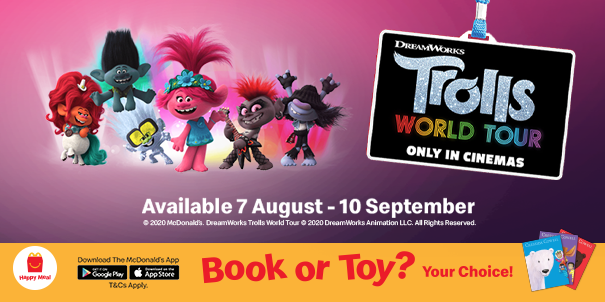 Happy Meal
From 7 August - 10 September
Order Now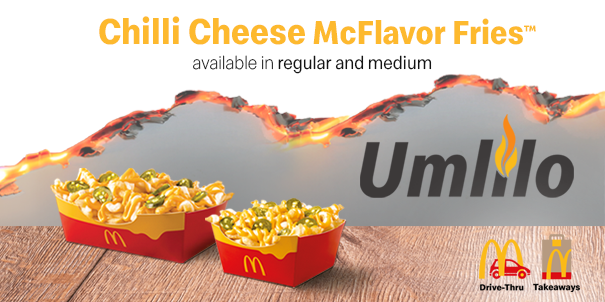 Chilli Cheese McFlavor Fries™
Available in regular and medium.
Order Now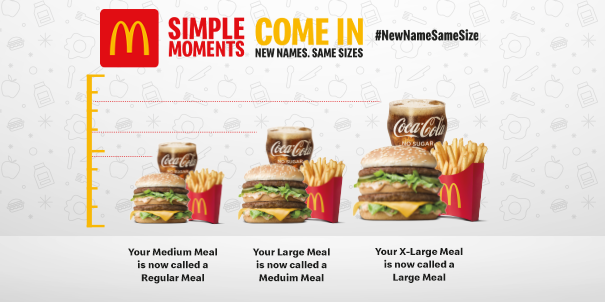 Simple Moments come in new names. Same sizes
Your medium is now called Regular. New Name. Same Size. And your large meal is now called medium. New Name. Extra large is now called a large. New Name. Same Size
Order Now